Ash white or semolina
The family of olives - Oleaceae.
Common names: ash manna, the bread of heaven.
Laboratory name: dried juice (gum) from the trunk of ash mannogo - Manna.
Botanical description. Tree 8-10 m tall, with smooth gray bark, imparipinnate leaves and yellowish-white flowers, gathered in dense panicles connivent. Are grown in Sicily, along with olives and chestnuts; I stuck it in the Crimea, the Caucasus, and in Australia.
Active substances. to 90% mannitol, glucose, fructose and other sugars, gum, mucilage and only glycoside (fraksin).
Used in medicine. In Bulgaria bark is used as a source of esculin, the main component "Eskuvit" formulation used for internal and external bleeding, hemorrhoids, varicose veins. A decoction of the bark is effective for diarrhea, dysentery, infusion - in dermatology and cosmetics. In some countries of Western Europe in the last infusion and decoction of the bark was prescribed to treat liver diseases and malaria. The air-dried white ash juice called "manna" is included in the pharmacopoeia of a number of countries in Western Europe and is used as a laxative, especially - in Pediatrics, emollient and rickets. In Poland - in diabetes, in Yugoslavia - with warts. In veterinary medicine - a laxative. The juice is a source of mannitol used in a number of industries and microbiology. Young branches, leaves may be a source of esculin and fraksina, kidney decoction is used as an expectorant. leaf powder is used in diabetes, as a laxative and a sleeping pill. The hydroalcoholic extract in the experiment exhibit antibacterial activity. A decoction of the flowers used in whooping cough. The leaves can be used as an additive to the protein feed. Trees, decorative. It is recommended for planting in the Crimea, the Caucasus and Central Asia.
2 teaspoons kidney white ash 200 ml of water, boiled at low heat for 3-4 minutes, leave for 2 hours, strain, take 1-2 tablespoons 3-4 times per day.
1 teaspoon of flowers per 1 cup water, boiled at low heat for 4-5 minutes, leave for 1 hour, filter. Take 1 tablespoon 3-4 times a day. Mann acts as a mild laxative and therefore used mainly for this purpose in practice treatment of children.
At use of site materials the link to the project "Encyclopedia of Medicinal Plants" is welcome! Placed on this site materials about medicinal herbs are a compilation of the set and encyclopedic literature. Project staff respect the rights of authors and texts are placed with permission. If you are the copyright on the publication of any article against her accommodation, please contact us.
Interior doors white ash in the interior
If there was a question in front of you what shade to choose for a decent interior design apartment, office, pay attention to how the look interior doors white ash interior.
The bright gamma visually expands the space, the white space is ideal for the decoration of the apartment in any style, from classical to avant-garde. White door is very good at playing on the contrast.
Natural wood doors are in steady demand from consumers. It is no secret that the tree - an eco-friendly material, well protect our home from the noise and cold. Ash - one of the most sought after products in the manufacture of interior doors. Oak, beech, ash - the most valuable tree species, which differ from all other breeds of high strength. Such doors can be placed in the bath and sauna, they are perfectly withstand moisture and temperature extremes. Furniture made of ash will last more than 100 years.
Interior doors colors white ash are produced as a whole from solid wood and veneer and ekoshpona. It is no secret that the natural wood has a very high cost. In this case, the doors are a good alternative veneer and ekoshpona.
Doors in the interior
White ash interior doors made of natural veneer finishes are natural cut valuable species of ash. Veneering - an ancient technique used in furniture manufacturing.
This product is not as expensive and even has a number of advantages:
It looks no different from solid wood.
It is covered with a natural material with the preservation picture tree leaf.
Fully repairable if damaged.
Glazed interior doors
Natural wood is very expensive and not everyone can afford. And the use in the manufacture of wood veneer will be cheaper instead of an array, but also has a high cost. If resource constraints is a good alternative - buying interior doors white ash from ekoshpona. Polypropylene ekoshpon - product obtained by mixing the natural wood and polypropylene fibers. To distinguish it from natural veneer can only specialist, because the touch is a velvety and soft material such as natural wood.
Design with white doors
Choosing between the veneer and ekoshponom, you should compare the advantages and disadvantages of artificial material.
Artificial turf has some indisputable advantages:
affordable price;
beautiful appearance;
wear resistance, resistance to mechanical stress;
environmental friendliness.
The disadvantages include the inability ekoshpona its restoration during severe mechanical damage.
What should I look for when choosing a door from ash
Choosing a door to the apartment, please note that the strongest design is using in its manufacture the upper layers of ash. Layer located as close to the bark, the most valuable and durable. In the photo, you can easily distinguish between a door leaf made of wood and the top layer of the core. Natural ash high quality is always bright. On the design from the middle of a piece of wood there are dark shades and blotches.
To eliminate these minor defects in wood, various toning and impregnation, it is absolutely impossible to do on bright colors. Ash bright colors - the best choice of high-quality wood.
Interior doors colors white ash - a premium product. They are beautiful and elegant, fine, give grace the interiors of apartments and houses. Beauty can be compared with a nut, and durability - with oak. White ash perfectly with other woods: acacia, maple and larch. White, who beat the contrast will help to create a unique interior.
Varieties veneered doors white ash
Depending on your preferences in the trade are models of doors white ash in the remote version, as well as ornaments.
As decorations used white and transparent glass in different variations:
On glass is applied floral designs or beautiful geometric stained glass. The color scheme of the ornament on a white background give an exquisitely elegant accommodations, but will require to maintain a uniform style. Insertion of glass on the white doors give lightness and elegance, even a small apartment. The reflected light from the glass will be an additional emphasis in the design of the room.
Interior doors of white ash during use sufficient to cover several layers of lacquer, to provide protection from drying and moisture. Thus treated, they last longer maintain their original appearance.
Designers premises love to work with ash. Tree attracts not only for its pleasant natural shades, but also a unique natural pattern - age rings intertwine with wood fiber, creating a natural patterns magically opens her eyes at different angles of view. Ash - a unique product of nature, is not in need of decorating.
Now in vogue bright colors in the design of buildings. Even without design experience, but choosing bright interior doors, walls, floors and furniture, you get elegance and style. This room will be enough to decorate a few color accents in the form of posters, lamps, curtains.
Interior doors white ash are produced by both domestic and foreign manufacturers with quality natural materials and ekoshpona. All variety of door models presented can be seen in the photo.
The striking white color - the best solution for a small space. Set in the apartment doors in white ash and feel the difference: how much space will expand, there will be space and airiness, ennobled interior.
Models of interior doors cappuccino color
White enamel interior doors in the interior
Interior doors light walnut interior
Installing the door - one of the most challenging repairs required.
Sliding doors - the best option for small spaces.
The main purpose of sliding systems - space saving since.
Folding interior doors - another option to save the PLO.
Wardrobe long ago I took the leading position among similar con.
"I asked ash…"
Ancient Greek gods believed that the ash timber can be quite suitable material for the creation of man. In Hesiod, "Works and Days" tells us that Zeus created people from the spear, which is known to the ancient Greek gunsmiths carved from wood ash. Warlike spirit, which absorbed the ash, reports generated from it to people. In ancient Greece, the ash was considered a symbol of retribution, because probably avenging Nemesis - goddess of retribution often portrayed by artists with a branch of ash in his hand.
In some cultures there was a belief, according to which the poisonous snakes are afraid of fire as ash, especially its juice. It was thought that sufficient wet juice, such as a shirt, and then thoroughly dried, put on to protect themselves from snake bites. For a man in a shirt snake is harmless and even allows you to take himself in hand.
Ash trees belonged to revered in the Caucasus. For generations, highlanders protect not only individual "sacred" trees, but also the whole ash trees. Under the shadow of their committed mountaineers sacrifice rituals. Peaceful spirit Caucasian ash did not require blood sacrifices and the sacrifices which they offered to fully satisfy his foot a wide variety of dairy products.
All parts of the tree, from the kidneys down to the root, people used in the household and the household. Before the start of sap flow Caucasian highlanders harvested in early spring with the young twigs and buds bark, and later - the leaves. Broths from cortex and kidney was used as a grinding rheumatism and ache. Decoction of leaves and bark of treated patients with fever. From the bark of ash trees were making large beekeepers hives quite roomy. During Sap bark shot wide beds. Then they sewed thin crust, cut narrow strips. To the top of the cylinder fit conical lid made of thick ash bark.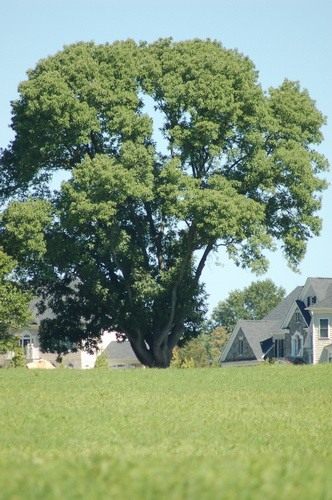 Ash (Lat. Fraxinus) - genus of woody plants in the family Oleaceae (Oleaceae).
The genus includes more than 50 species growing in the temperate latitudes of the Northern Hemisphere.
This powerful deciduous trees, up to 30 m tall, with shirokookrugloy, light crown, at high altitude grayish green or greyish-branches. The leaves are opposite, pinnate, bloom much later than other hardwoods, and early fall. Flowers malodekorativny, or beams are arranged at the ends of panicles short shoots. Bloom before leafing. Fruits - winged achenes or nutlets.
Light-requiring, better develop the rich, fairly moist soil with enough calcium. Smoke and gas resistance. Not tolerate pruning. Grow quickly. Propagate by sowing seeds.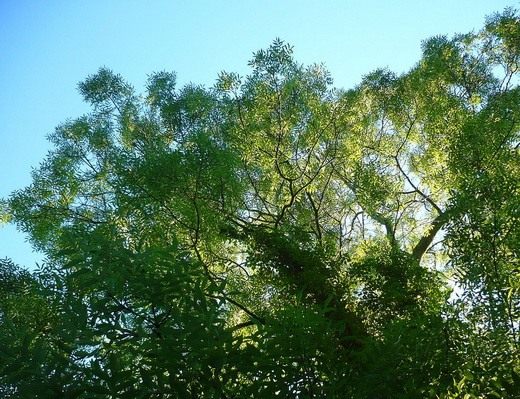 Features of landing: It prefers a sunny place, organic-rich, rather moist soil with enough calcium. Does not tolerate salinity of the soil and stagnant water. It tolerates drought.
The distance between the plants at landing is not less than 5 m.
As a rule, after landing there is subsidence and compaction of the soil, so the root ball when planting should be at 10-20 cm above ground level. This is especially true of large-sized. Before planting the root system must be thoroughly soaked with moisture.
Soil mixture: sheet earth, humus, sand (1: 2: 1).
Drainage - gravel or sand - 15 cm.
Mulch, peat, wood Shep 8-15 cm.
The acidity of pH 6-7.
fertilizing: In the early spring and late spring fertilizing nitrogen-containing fertilizer (korovyak- 1 kg, 10g urea, ammonium selitra- 20 c 1 bucket of water). In autumn fed kemiroy- wagon or nitroammofoskoy- 20g per 1 bucket of water.
Watering: Required landing and subsequent 3-4 days. In dry periods requires additional watering bucket 1/1 sq.m. crown projection, though short-lived drought well tolerated.
loosening: When weeding, 5-7 cm.
Mowing, pruning: Pruning ash carries bad, so it is recommended only to cut the branches of drying and cleaning the barrel of Volchkov shoots.
1. Ash shpanka. Kinmiks, decis, uarbofos doubly.
2. Ash beetle. Malathion, twofold.
3. Cancer trunks and branches. Cutting cancerous ulcer, followed by treatment with antiseptic and putty garden pitch.
Pogotovki for the winter: In stam plant the first 2-3 years shtamb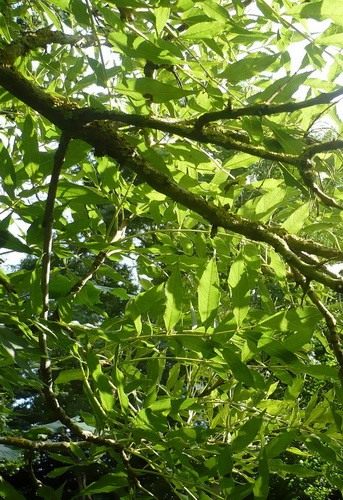 Fraxinus americana - Fraxinus americana.
East of North America. In deciduous forests of the deep, rich, moist, well-drained soils and watercourses in the slopes of hills and mountains, up to 1050 m above sea level. seas.
Powerful dioecious tree up to 35 m tall, with broadly crown bare young shoots and light brown kidneys. compound leaves, pinnate, 7 (5-9) leaves, ovate, entire or toothed, bare, dark-green, bluish bottom, up to 12 cm long. It grows quickly, is relatively drought-resistant and hardy, more than the European ash, is not damaged by spring frosts, as the buds bloom for 8-10 days later than the other ash trees. It tolerates city conditions, it is durable. Propagated by sowing seeds stratified. Due to the rapid growth, beautiful openwork crown durability and is a valuable plant for alleys, group and composite landings. In a culture since 1874.
White ash, or flower - Fraxinus ornus.
The European part of Russia, Western Europe, the Middle East. The flora of the reserve is not specified. Heliophilous xero mesophyte deciduous forests.
Small tree up to 12 m tall, with a regular, spherical, dense crown. Light green leaves from 7-yaytsevvdnyh oblong, irregularly toothed leaves to 9 cm, bottom pubescent midrib. It differs from other species by its white, fragrant flowers with long, narrow petals, gathered at the ends of shoots in a lush, dense panicles up to 15 cm. At the time of flowering, which lasts 7-10 days, very decorative.
It characterized by a great love of light and drought tolerance. It grows relatively slowly. Insufficiently hardy. It recommended for single, group and Alleyne plantings in the south of Russia. In the culture before 1700.
Ash lancet or green -Fraxinus lanceolata.
In nature, found in eastern North America, where in the XVIII century, was inducted into the culture and spread widely. In deciduous woods (sometimes forms pure stands) on the banks of streams, wet elevations.
A very slender decorative barrel compact crown and shiny dark green leaves, pale green below. It reaches 15 m in height. Characterized by fairly rapid growth, high drought resistance. Less demanding on the soil than other, more stable in urban environments. Hardy. Successfully growing in Moscow and St.Petersburg.
European ash - Fraxinus excelsior.
Distributed in the European part of Russia (the Volga does not reach) in the forests of the mountainous Crimea and the Caucasus, across Western Europe, the Mediterranean and Asia Minor. There are many nature reserves. In deciduous forests on fertile calcareous soils, heliophilous mesophyte.
The most famous member of the genus. Tree to 30 m tall, with broad, openwork crown, with straight, malorazvetvlennymi pinnate leaves and branches. trunk bark initially ash-gray, almost smooth, and later - with deep, longitudinal and transverse cracks are small. Young shoots glabrous, greenish-gray. Kidneys black with velvety pubescence, very impressive against the background of bare branches. The leaves are pinnate, 7-9 of seating, broadly, serrated on the edge, on top of a bright green leaves, bottom - green, hairy on veins. Flowers without perianth, inconspicuous. Fruits - impellers, to 5 cm in length, are often stored on the branches through the winter.
Growing rapidly, love of light. In adulthood makes lowering the temperature to -40 ° C. In the harsh winters of the shoots may freeze, so it is best to plant it in a protected place. It suffers from late spring frosts, but then recovered quickly. Dry air makes good soil - is worse. Demanding to the soil, not enough smoke and gazoustoychiv. Propagated by seeds, which germinate without stratification only in the second year. Decorative forms multiply by grafting on the main view. It lives up to 300 years.
Valuable tree for green building by the rapid growth, a strong size, slender trunk and an openwork crown. It looks good in alley landing complex compositions, when the casing roads.
It has many forms, used in landscape gardening construction. The most interesting of them are the following: Monumental (very effective, strong growth, with a pyramidal crown; low (slow-growing, with a compact spherical crown, weeping - a tree up to 8 m tall, with a dome-shaped crown and long branches hanging to the ground, very showy in solitary landing; horizontal - horizontally open main branches, broad, flat crown and weeping branches; curly - with fine, curly, dark-green leaves; melkovyrezannaya - with a very narrow and slightly serrated leaflets and; heterophyllous - a large tree with simple, single or in part trifoliate leaves, very unique looks in a single planting, zheltolistnaya - with yellow leaves, golden - with yellow stems and smaller leaves, golden-variegated, golden weeping; silvery-pied; pestrokoraya - on the bark of young shoots with pink and white stripes, which are very adorn the tree in the leafless state.
Argenteo-variegata. Light, almost white tree, smaller than the original form, in size. The leaves are edged with irregular silver-white strip, and in some places completely white. At the ash is very elegant look. The white bar at the edge of the sheet sometimes becomes light brown and slightly twisted sheet.
Ash fluffy or Pennsylvania - Fraxinus pubescens.
The most widespread in nature in North America, where it grows along the banks of rivers, on flood plains.
medium size tree (up to 20 m). Freely growing tree has a spreading, irregularly shaped crown. Shoots with tomentose pubescence, brown-brown. Leaves of 5-9 leaves, the top mat, green, gray-green below. Inconspicuous flowers in bunches. Lionfish narrow to six cm long.
Soil fertility is less demanding than the European ash, but more demanding on its moisture content. Makes temporary flooding and slight salinity. The most frost-resistant species of this genus. Better tolerate urban conditions than European ash. These qualities allow to use it widely in landscaping the central and northern regions of the European part of Russia. At a young age in the northern regions suffer from frost and has a bushy shape. It gives good shade. Used for street plantings. In a culture since 1783.
Has aukubolistuyu form - with yellow-variegated leaves, less hairy than the typical.
Aucubaefolia. Fast-growing beautiful, very bright, golden tree with oval crown. Large leaves, covered with golden spots, stripes, and those similar to the variegated forms aucuba Japanese. In rainy, overcast summer in a shaded place variegation may be weak.
Manchurian ash - Fraxinus mandshurica.
Tree to 30 m in height, stem diameter of 1.0 m. Far East Asia. There are many nature reserves in the Far East. It grows in deciduous and coniferous-deciduous forests on rich, well-watered soil, shade tolerant mezogigrofit.
Tree to 25 m tall. East of North America. In mixed stands of swamp, the shores of lakes and streams. It delivers small stagnant water. Rarely forms pure stands.
Nosolistny Ash - Fraxinus rhynchophylla.
Tree to 12 m tall, trunk diameter of 25-30 cm. Far East Asia. There are a number of Far Eastern reserves. It grows in coniferous and broad-leaved and broad-leaved forests. Heliophilous mezokserofit.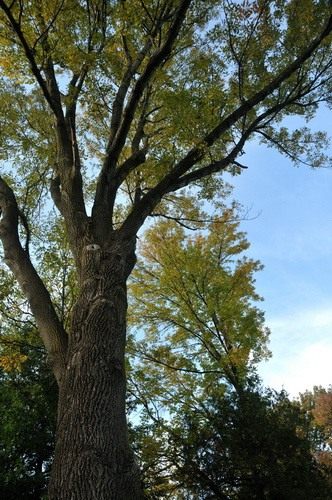 2 comments
ARTICLE, maybe not bad, but I expected to see SHEET clear like in a herbarium and clearly PHOTO WOOD, NOT DARK SILHOUETTE TO'll see it immediately realized that before me is clear. PHOTOS SEEDS either, and they are quite typical that on them LEARN tree species. In general, sites are decorated as if for a people, and article is written as a botanist. However, adding a site to your favorites, so goodbye.
Write professors: Vladimir Gruzdev Stanichlavovich and his mother professor Gruzdeva Lyudmila Petrovna. We liked your article is more complete than other authors characteristic species of ash and its variants. These materials, we need to teach dnkorativnoy Dendrology and other items.
Write your comment cancel reply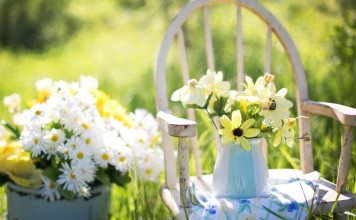 New in the "Flower Garden and landscape"

Fashionable palette of flower beds for the season 2018


Common Errors in the cultivation of seedlings

Growing from seed molyutselly

What should I do if the bulbs or tubers sprouted?

Choosing a good harvest cucumbers without diseases and barren flowers

Soot "Openwork", and will be all the "in-date"!

"Warlords" - the flagship in the ranks of sweet peppers

Delightful large-petunia "Imperial Family"

The most delicious tomatoes! Series tomatoes "Vkusnoteka" from the agricultural holding SEARCH
Anton recording
Competitors chives
Helenium - golden curls beautiful Helen
Calendar crops ornamental plants seedlings

Drainage for potted plants on the rules

Eustoma - growing flowers Queen



Plants from the woods published Xenia Kapustkina
Subscribe to our free weekly newsletter. In sending you expect:
The best new materials
Popular articles and discussions
Interesting forum topics